The ESG momentum at Serica continues to gather pace as our people turn ambition into action
We have progressed an arsenal of projects to meet the challenge of emissions reduction targets, embracing new technology and motivating our workforce, to be part of the energy transition. We are constantly reviewing performance and encourage everyone to share ideas that might make a difference.
Read more about our...
Environmental strategy & targets
Read our latest ESG Report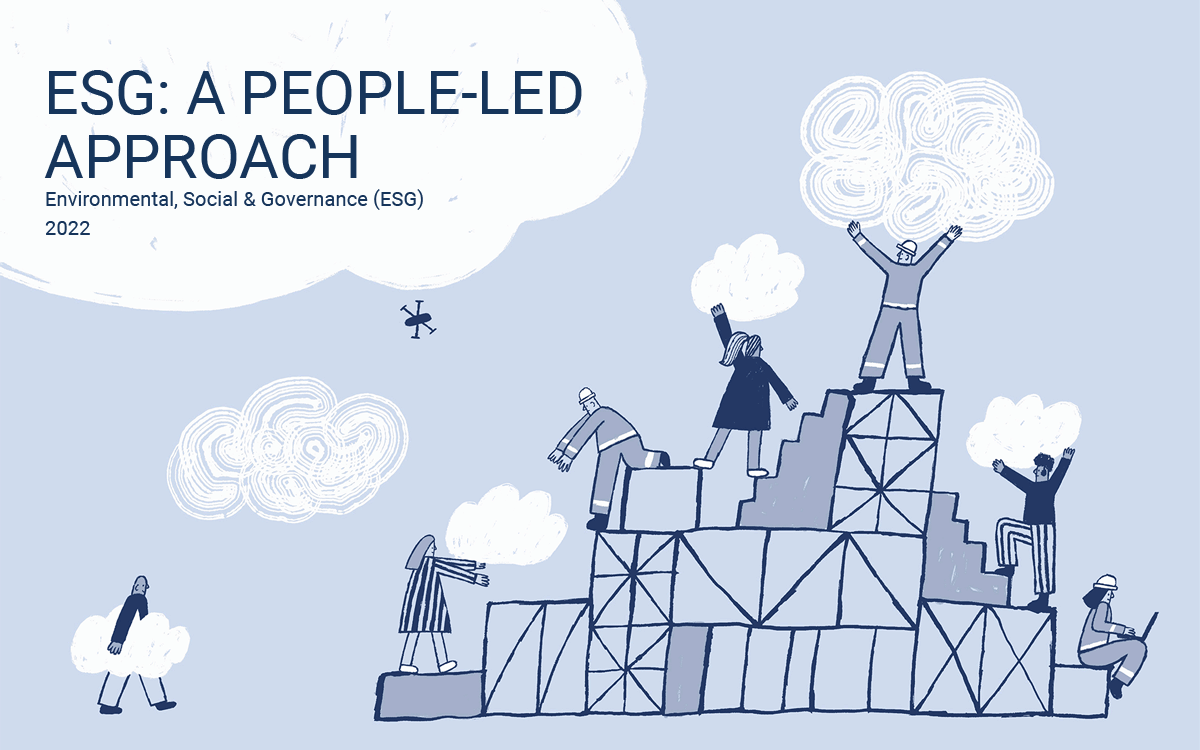 ESG: reports, data and frameworks
Investing in Innovation
Technology and digital innovation are key to unlocking an accelerated transition. We are members of collaborative organisations such as the Net Zero Technology Centre (NZTC) and in 2022 committed a total of £500,000 to several NZTC-related projects including: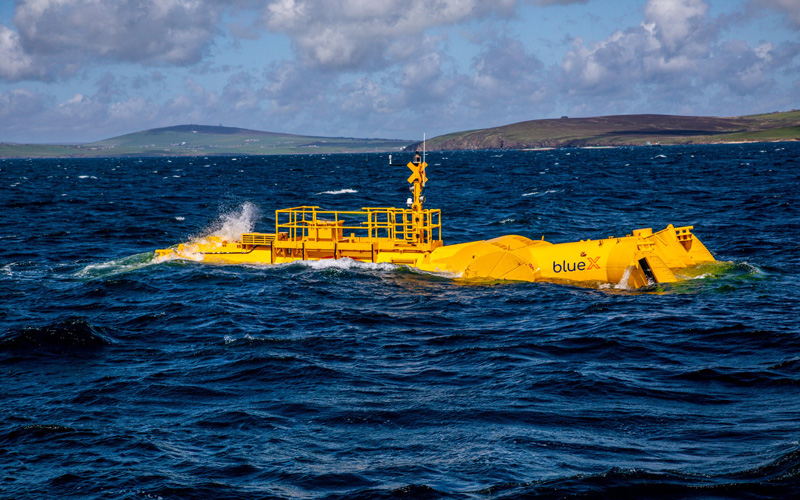 Wave Energy Project
During 2022 Serica were pleased to provide funding and technical support to assist Mocean Energy and Verlume in the development of their wave-to-energy technology. This innovative and pioneering technology creates electrical power by converting renewable wave energy. It has the capability to support subsea infrastructure operations with control, remote communications and reliably incorporates subsea battery power systems in a tough marine environment.
Pilot sea trials of the blueX prototype will take place offshore Orkney in the first half of 2023 and we look forward to collaborating with the companies involved to assess and plan for potential 1st field deployment during 2024.
Subsea Eco-Mattresses
Pipelines and cables on the seabed require protection that has historically been provided by concrete mattresses. A new technology 'Marine Matts' is designed to provide a lower-carbon alternative to pipeline protection. They aim to provide reliable protection to infrastructure whilst minimising impacts to the seabed and surrounding habitats by utilising their Nature Inclusive design principles. Through our relationship at the NZTC, Serica has partnered with Arc Marine, a UK-based eco-engineering company, to collaborate and undertake research and development activities to understand the effectiveness of their Marine Matts.
As part of our agreement with Arc Marine, Serica will contribute engineering support and vessel time to lay a number of Arc Marine's Marine Matts on the seabed to test their effectiveness in the future.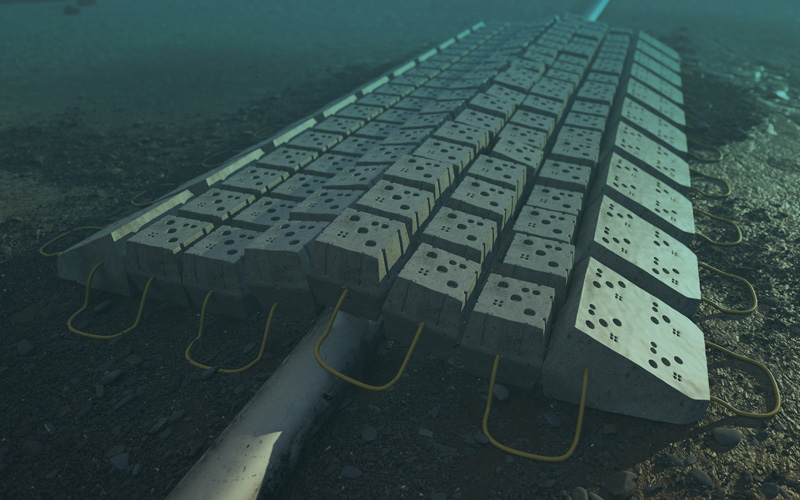 Working with our supply chain to reduce our footprint
We recognise the environmental impact of our organisation's supply chain and collaborate with contractors to lower emissions with the following results: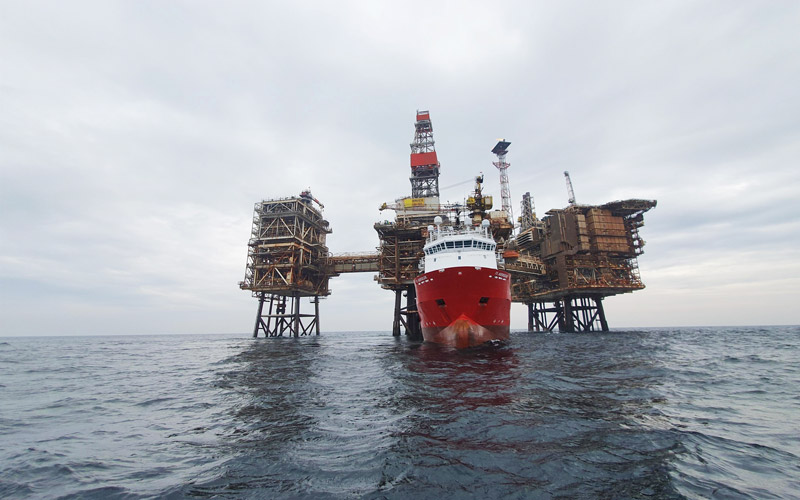 Vessel sharing reduces fuel use
Since 2021 we have shared our main Platform Supply Vessel (PSV) with the operator of the GP-III FPSO with the double benefit of cutting sailing times by 2-3 days per week and helping us reduce diesel usage. We estimate this arrangement has reduced our Scope 3 emissions in relation to vessel sharing by over 1,500 tonnes of CO2.
Diversifying transport to cut carbon emissions
Helicopter transport is essential to offshore operations but in 2022 we opted to switch to a smaller engine machine for the majority of flights. This saves approximately 0.2 tonnes of CO2 per flying hour.
Reducing traffic and diesel usage
As part of our push for new ideas on emissions-saving, our Materials & Logistics team focused deliveries to our warehouse to one day per week. We estimate that this brilliant bit of thinking saved around 10,330 miles and cut out emissions of around 3.85 tonnes of CO2.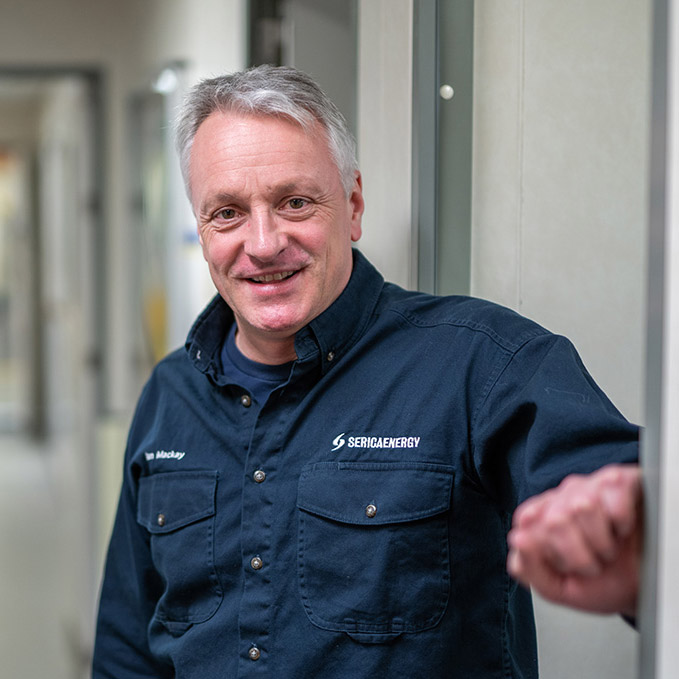 Defining our Emissions: Scopes and Boundaries
Flaring grabs the headlines as it is the most visible form of emission from an installation, but there are many other sources of Greehhouse Gas (GHG) emissions originated throughout our business, all of which we aim to measure and to minimise.
We sort those into Scopes 1, 2 and 3. We have direct control over Scope 1 emissions, Scope 2 is electricity consumed in our onshore offices and Scope 3 includes emissions associated with other sources including supply vessels, helicopters, drilling rigs and our equity of non-operated assets or those tied back to other platforms.
As operator of the Bruce platform, we report 100% of the direct CO2 emissions as our Scope 1 emissions. Our total Scope 1 emissions figure is derived from our UK Emissions Trading Scheme (ETS) reported emissions, which is 3rd party verified and authorised by the regulator. In 2022, our total Scope 1 CO2 emissions were 218,567 tonnes with an associated carbon intensity of 16.4kg CO2/boe.
Definition and Allocation of GHG Emission Scopes